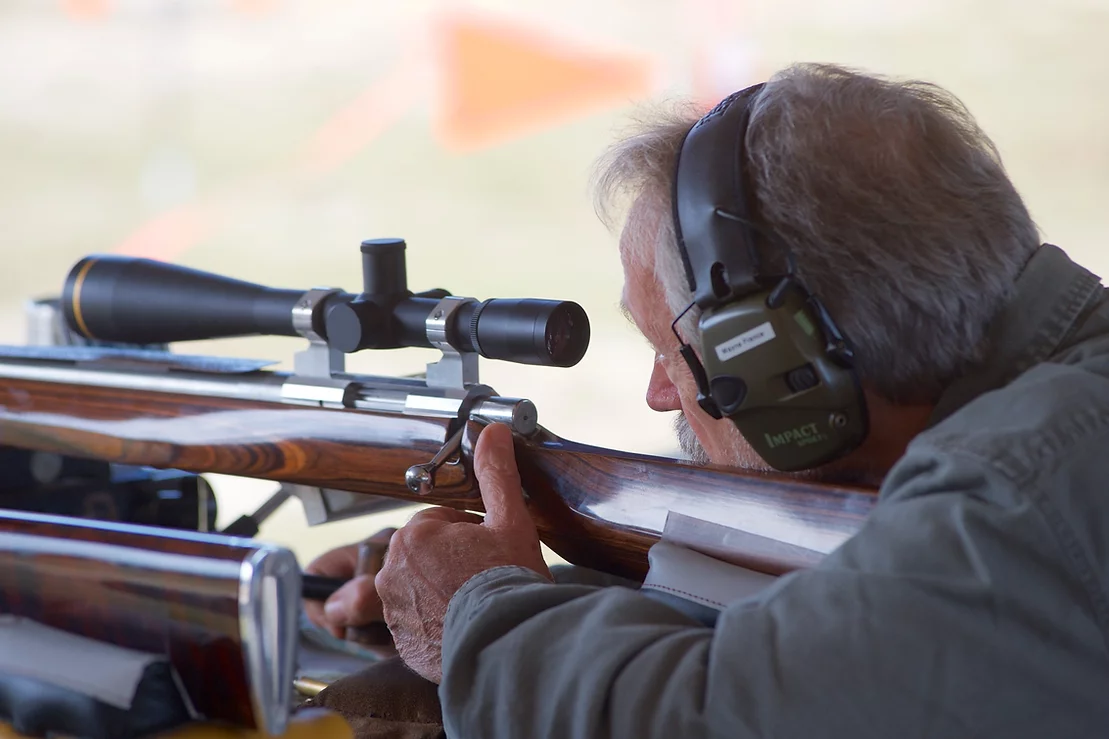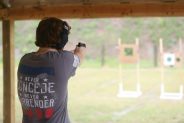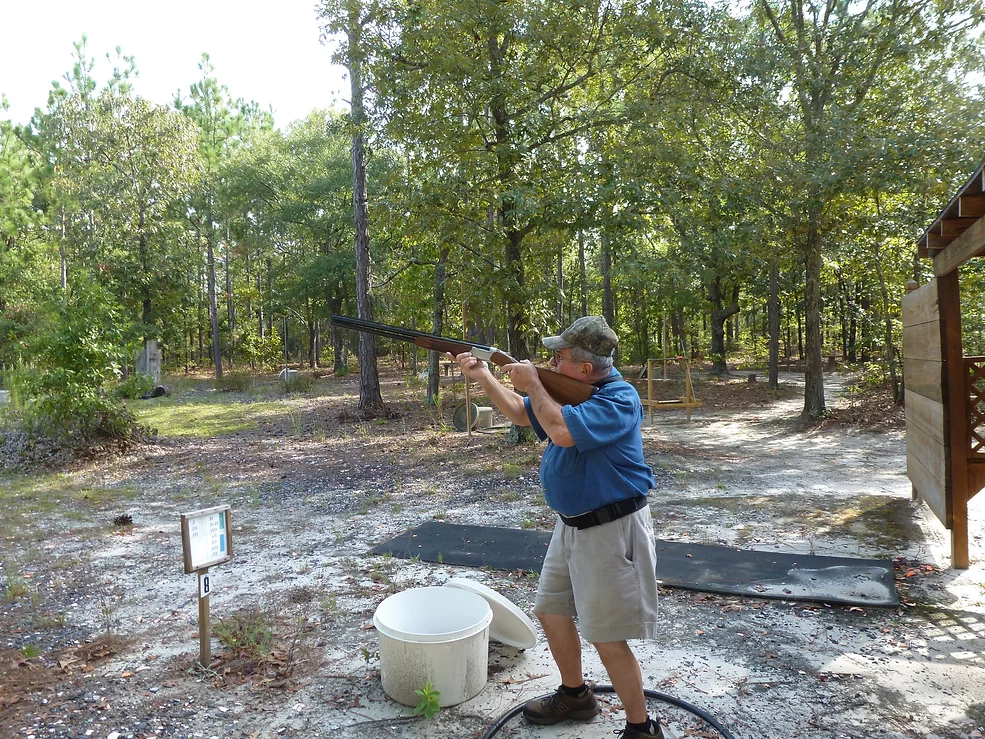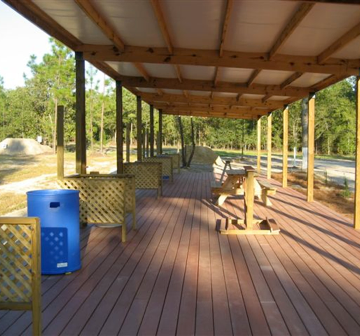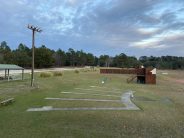 Rifle
Mid Carolina is equipped with a 20 position, 300 yard/meter rifle range. Target holders at 50, 100, 200 and 300 yards and 100, 200 and 300 meters are provided. We host IBS bench rest matches, American Rimfire Association .22 bench rest, and regular monthly NRA High Power matches. Contact Todd Salvagin with any questions. Sturdy shooting benches under a shady roof and a grass area for prone shooting/practice are provided. If you want to hone your skills or just get the hunting rifle sighted in, you will enjoy our clean and spacious facility.
Pistol Range
MCGC has two pistol ranges for member use.
Our 'Big Pistol' range is set up for NRA pistol competition complete with articulating target holders at 25 yards and stationary
frames at 50 yards. The 24 position, covered range is perfect for those who want to perfect their skills.
Our 'Small Pistol' range is an 'up to' 25 yard plinking and fun range. With a plate rack and variable distance targets, it makes a
perfect place to practice. A covered area is provided to keep you cooler in the summer.
It even has lights for late evening shooting.
88fb84_00dd66d5c1d1451d8e986fc2fc47c50a
MCGC offers 18 RV camping spots on the Club's grounds that can be reserved on a first come first basis for guests shooting at our Club.   All sites have 30 amp electrical service and water hook-ups; with some sites having 50 amp and sewer hook-ups. MCGC will do its' best to accommodate your camping needs but access 50 amp or sewer is not guaranteed.  Reservations are required.  Contact your Shoot Coordinator for more information.
88fb84_6e55c0f8498448f39c97afa0963ef9ca
MCGC has 4 dedicated, North facing, trap fields all equipped with White Flyer targets, Pat Traps, and Canterbury Voice Release microphones. Monthly matches allow our members to stay competitive when we host State and Regional matches. Night lighting for extended hour shooting helps to make our fields some of the best in the State.
5-Stand
The 5 Stand is equipped with 10 Promatic traps including a Rabbit, Chondel and Tower birds. It is also equipped with lights for night shooting.
skeet2
Mid- Carolina Gun Club offers one of South Carolina's premier skeet shooting faculties.  We have 5 regulation skeet fields allowing shooters to enjoy either American or International skeet shooting in a safe and convenient environment.  With three of our fields fully lighted for night shooting members can shoot year round from 8 in the morning until the Club closes at 10pm. The club offers shooting opportunities for members and their guests, as well as youth shooting teams like 4H, SCTP, and several school teams. The Club also hosts NSSA registered competitions throughout the year.  If you are new to the game of skeet there are members who would be glad to help you understand the sport and improve your game, at whatever level interests you.  We also have a long standing relationship with Paul Giambrone, one of the nation's top skeet shooters. Paul has been providing clinics at the Club since 2011 and can provide you with even more help with your game if you so desire. Whether shooting for fun with friends, competing in our registered shoots, or needing to do some individual practice using one of our Ventriloquist (self pull) systems) you can't miss when shooting Skeet with us. For more information get in touch with our Skeet Committee at: [email protected]
Open 7 days a week
8am – 10pm
1746 Kennerly Rd.
Orangeburg, SC 29118